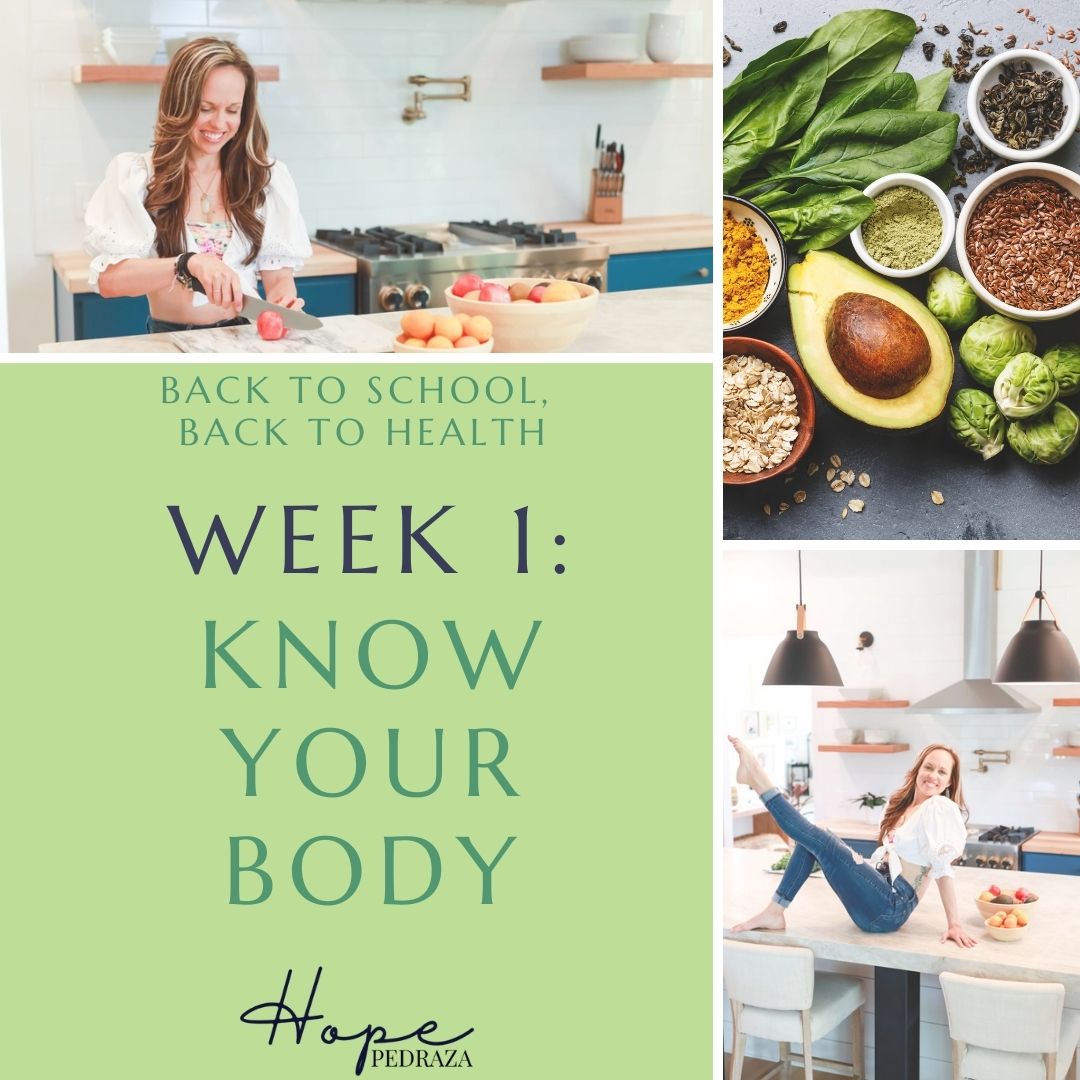 This is part 1 in my 4 part wellness series, Back to School, Back to Health from this month to give you the tools to reclaim your health, your energy and your vitality.
In this month long series, we dove into 4 aspects of your health and wellness so you can know your body, repair your body, nourish your body, and nurture your body.  In this episode, I present the training from Week 1, Know Your Body. In this training, we'll talk about my 5 Facets of wellness and the foundation of a healthy body and a healthy life.  You'll get tips on how to put these facets to work and how to track them to jump start any wellness or weight loss goals you have for yourself.  
If you want to watch the whole training video and get the accompanying PDF's click HERE to get in! https://offers.hopefulandwholesome.com/back-to-health
Click the link to become a founding member of my brand new membership, The Wholesome Life!
https://offers.hopefulandwholesome.com/the-wholesome-life-member